The December holidays are fast approaching and after the very difficult and tumultuous years we have had, it can be difficult to be excited about them. COVID is still here, and whatever side of the aisle you fall on, the fact that the repercussions are still felt by many is still important. Isolation from friends and family, fear, and uncertainty are all factors present during these holidays.
Promoting better mental health during the holidays in our own business is paramount, but as an advisor, you may feel like you have another group of people to check in with—your customers.
It's important we all help each other during difficult times. By providing a spark of positivity to help your customers stay mentally healthy during the holiday season, you're boosting morale and showing you care—which they'll remember into the new year and beyond.
Here are a few tips on how to be that spark your customers might need for their mental health during the holidays:
Take a break!
Time for yourself is one of the most important gifts you can give during the holiday season. Your customers may already be off work for Christmas vacations, but a busy life doesn't stop just because it's the holiday season.
In fact, a lot of people feel more overwhelmed this time of year, with all the planning, shopping, and preparing for Christmas, and often don't get any time for themselves. In 2015, a Healthline survey found 43% of people consider the holidays to be somewhat stressful, with finances being a leading cause.
Encourage your customers to take a break by giving them something they can do to take the edge off the stress of the holidays. It'll be a nice reprieve that they will remember and appreciate you for, as well as helping to boost their own mental health. We provide a number of gift cards to nice restaurants that would be ideal for "dinner and a movie" scenarios.
Think of others
Mental health during the holidays can hit an all-time low, especially for single people or those alone with no one to spend the vacation with. The National Alliance on Mental Illness (NAMI) reported that approximately 24% of people with a diagnosed mental illness find that the holidays make their condition "a lot" worse and 40% "somewhat" worse.
Receiving a card in the mail can be a wonderful way to let them know someone is thinking of them and they are remembered and valued.
It may seem silly, but a simple gesture of goodwill and holiday cheer will be remembered long into the new year. It's a gesture that's less common these days, but if anything, that makes it all the more effective.
Plan Ahead
You have to think of yourself too—this tip is more for you than your customers. Self-care is crucial to make it through the winter months unscathed!
A little bit of planning ahead and knowing what you're sending in advance will make your December holidays stress-free and ensure no one is forgotten. Plus, getting your customers something will help them feel valued and remembered. Birthdayco is instrumental in making the holidays way easier by taking the headache out of gift purchasing and card mailing for business.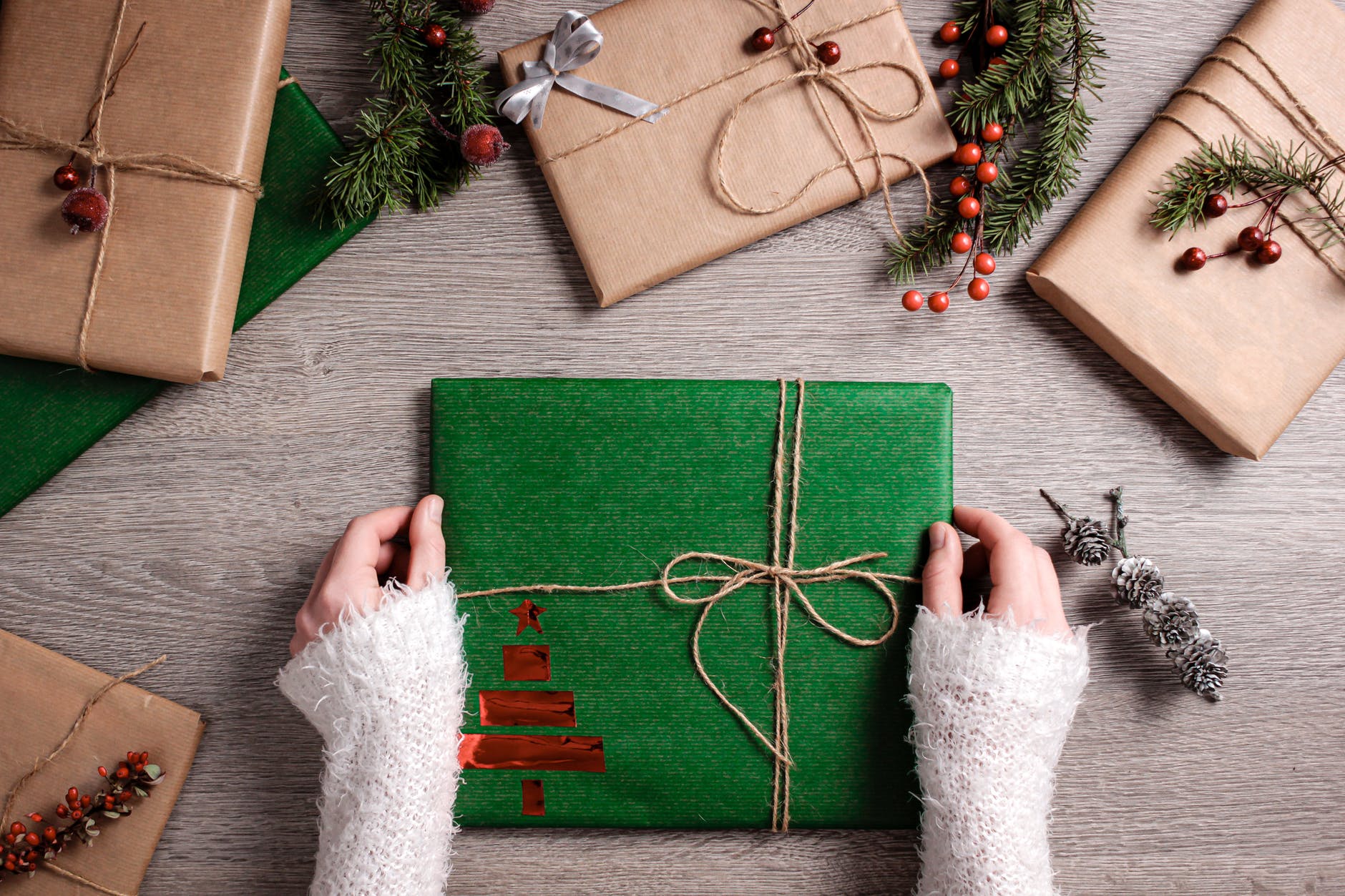 Give health and wellness gifts
Employers who think about their overall corporate social responsibility, and how they can better the world around them, positively impact environmental, social, and economic factors.
During the holidays, people are often so busy taking care of everyone around them, they forget to take time for themselves. Providing your customers with a way to take a step back from the chaos of December with a health or wellness gift like a small spa treatment, or something to spark positivity in their home, can help boost their mental wellbeing.
It's been rough with "COVID time", 40% of people are reporting a work-from-home burnout due to the pandemic, so something that can bring a little extra relaxation and positive vibes to their workspace can make all the difference this year.
Stay connected
We live in a digital world and are lucky enough to have things like Zoom and Facetime at our fingertips. If you're someone who spends Christmas alone or can't visit friends or family because of COVID restrictions, then it's important to still stay connected.
Make an effort to reach out to loved ones this Christmas, whether you're able to see them physically or not. It will have a significant impact on your mental health.
Finally…
It's okay to be more frustrated this year than usual. COVID has impacted our lives in ways no one could have seen coming. But if we are all kind to each other and remember everyone is dealing with something, then everyone's Christmas vacations may be that little bit happier.

Reach out to your friends, family, and customers and try employing some of the tips above to help everyone's December holidays be a little bit brighter. By staying connected, checking in with others, and taking that all-important break, you'll all be able to start the new year on a happier and healthier note.

Sources

https://www.timeanddate.com/holidays/fun/positive-thinking-day
https://www.mayoclinic.org/healthy-lifestyle/stress-management/in-depth/stress/art-20047544
https://www.binghamton.edu/news/story/2776/10-tips-from-a-health-and-wellness-expert-to-make-the-most-of-the-holidays-during-covid-19
https://www.alisacamplin.com/post/mindset-key-to-great-holiday-season
https://beyondfifteen.com/season-of-giving-the-importance-of-csr/
https://www.premisehealth.com/resources/blog/how-to-help-employees-stay-mentally-healthy-during-the-holidays/

I'm filtering the content inside the main loop