With more ways to interact with your customers than ever before, it can be challenging to know the best approach to keeping customers happy and retaining valuable clients.
Since the COVID-19 pandemic, customers have been looking for stability, reliability, and excellent communication from their favorite businesses. On top of this, customers want companies to be easily accessible, with a strong digital presence as well as a physical one.
It's vital to make use of your customer relations strategy to provide outstanding customer service to existing customers and attract new ones.
Use the following trends to guide your customer relations strategy for 2022. Your customers and your bottom line will thank you for it!
1. Personalization
Customers expect a degree of personalization in most interactions, from targeted marketing to emails. With the increase in targeted social media ads, customers are accustomed to a world in which information is tailored to their interests.
Business customers want to be treated as individuals and to have their unique set of needs acknowledged and met.
This personalization can be achieved by keeping a record of all customer service interactions with a given customer. When the customer needs support again, the context of their previous interactions is there for the account manager, meaning they can receive a tailored approach to their query.
You can add a personal touch to your client relations by keeping in contact with your customers during festive periods. Sending a card or gift to your clients during the holidays will give your brand a friendly image and encourage repeat patronage.
In a world that's increasingly digital, forging a human connection with these personalized gifts can be invaluable for your business.
2. Video
Video has always been a great way to interact with customers by putting a friendly face to a name. The increased use of video call software during the pandemic has pushed video to the forefront more than ever.
Over the last couple of years, the trend towards video for customer relations has exploded. Video software has been used to bring offline experiences online, as shown by the trend of real estate agents offering virtual showings, for example. 
3. Omnichannel customer service
Our customers have busy lives. Consumers want to instantly get in touch with customer support on a platform that suits them.
In 2022, we can expect conversations with customers to take place across an ever-increasing number of traditional and digital channels.
Customer service is already offered on many websites via a live chat function, with a move toward customer service via text and Whatsapp anticipated in the coming years. Many companies capitalize on their social media engagement by offering support via direct messages on Instagram or Twitter mentions.
If your business, service, or product is mentioned on a social media post, leave a friendly comment on the post to connect with your customers. Expressing gratitude to your customers for a positive review or responding to constructive criticism will show that you take their feedback seriously.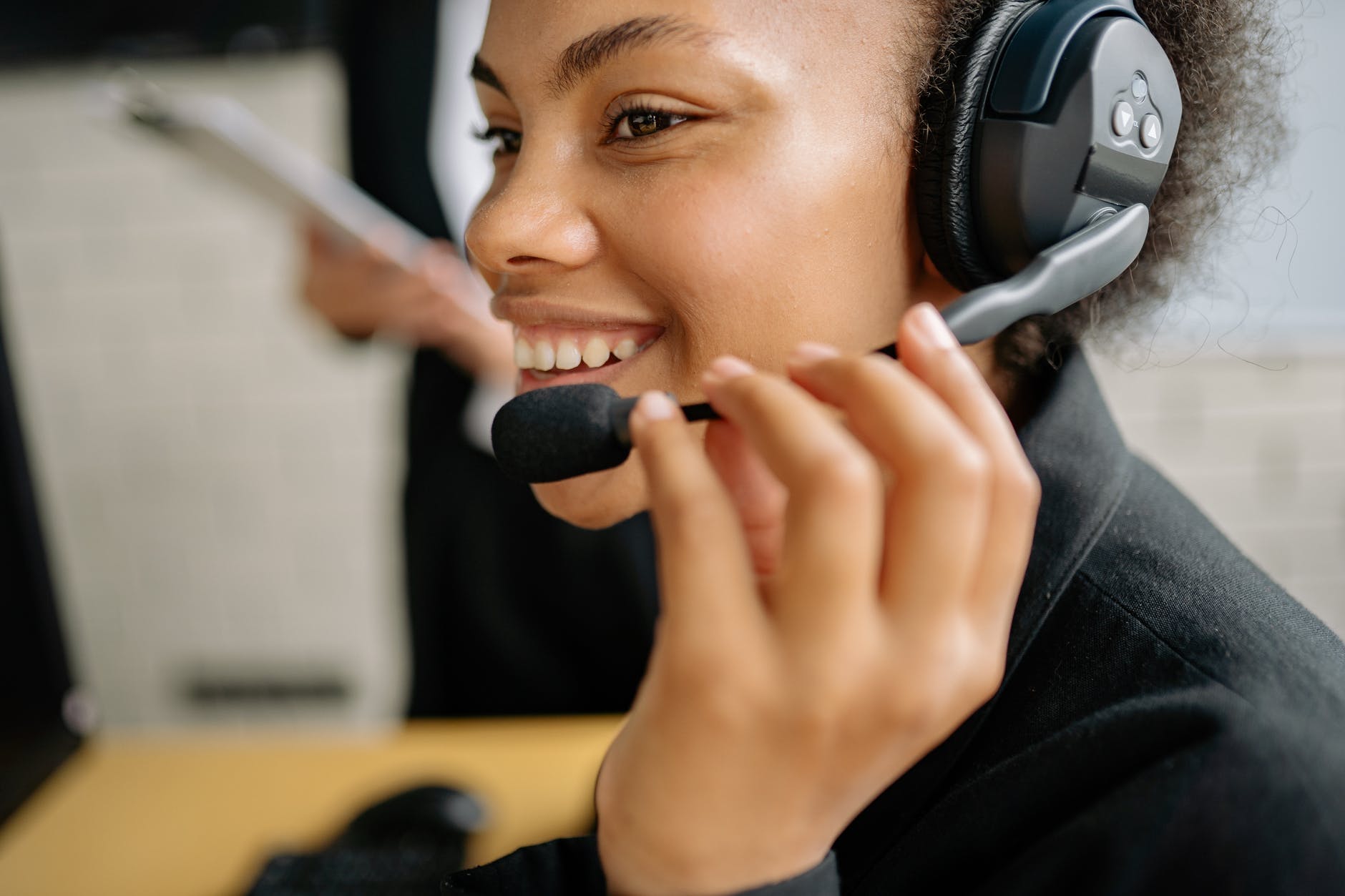 4. Self-service options
When in a rush, customers don't always want to speak directly to a company representative and wait for a response. Instead, customers are expressing a desire for self-service options to be readily available when they have a simple query. In fact, 88% of US customers expect companies to offer a self-service portal.
Most customers prefer to consult an online portal in the first instance before contacting a staff member. Useful elements of a self-service portal include an FAQ page, chatbot, and knowledge base.
Allowing self-service options also frees up your team's time, allowing them to provide better customer service to clients with more in-depth queries. 
5. Mobile customer service
Customers increasingly visit websites, check product reviews, and use live chat features on their mobile phones instead of their desktops. Voice searches with the help of technology such as 'Siri' are also on the rise.
This move to mobile means you should prioritize mobile optimization for your website and customer service platform.
The bottom line
Across all the customer relation trends for 2022, one thing is clear. Customers want businesses to be easily and quickly accessible, with a robust digital presence and multiple options for customer service.

Customers want to feel that their individual needs are met, so incorporating personalization into your customer relations strategy is vital.

Whether it's sending out a personalized email to a valued customer, or a festive gift to one of your key business customers, customers appreciate a personal touch. 

Listening to customer feedback and adjusting your services accordingly is also crucial to building a trusting relationship with clients. A combination of personalization, omnichannel service, and self-service options will future-proof your client relations.

Sources:
https://acquire.io/blog/customer-service-trends/
https://floridalibrarywebinars.org/10-customer-service-trends-and-predictions-for-2021-2022-and-beyond/
https://www-cmswire.simplermedia.com/cw-cp-medallia-2021-03-cx.html
https://www.qualtrics.com/blog/global-consumer-trends-2022/
https://www.gorgias.com/blog/customer-service-trends

I'm filtering the content inside the main loop