Sending birthday cards to business clients is a great way to maintain professional relationships and market your business.
Greeting cards are much more effective than a birthday email message that will likely get lost in a sea of unread messages or the dreaded spam folder. While sending cards is easy enough, the tricky part is knowing what to say on the card.
Knowing if and when you should be funny in professional birthday cards is hard. This article will explore whether you should be funny in client birthday greeting cards and will give some example messages you can use.
When to be funny
While you may choose funny birthday messages for friends or family members, they might not always be the best ideas for formal, professional relationships. You're usually aware of your family or friends' sense of humor and know what they will be annoyed or offended by.
This isn't always the case with professional relationships unless you're very close. Even so, bear in mind that your card will be delivered to an office where many people might read it. So even if you have a close relationship with the person you're sending the card to, it might be read by someone who finds it inappropriate.
If you have any inside jokes with your clients, funny cards could be a good place to remind them of that. But make sure the joke is still funny when written down and that it couldn't convey a different meaning if someone else were to read it.
For example, cards that reference drinking alcohol may not be a good idea, as you can't assume that everyone drinks.
It should go without saying, but avoid any vulgar, rude, or offensive messages. Even if you don't see that something could be offensive, that doesn't mean it won't upset someone else.
While there is no strict rule about sending funny birthday messages to clients, it seems risky since it could easily be perceived the wrong way.
What should I write on birthday cards for business clients?
Your business birthday cards should always strike the perfect balance between professionalism, sincerity, and being personal enough. You don't want the recipient to feel like it's a mass-produced message.
Be professional
Make sure you don't cross over the line into too personal and informal. For example, don't use a nickname on a professional card.
Be sincere
Avoid saying anything too generic, flowery, or fake-sounding in the business greeting card. Calling every client 'my favorite client' will easily be seen right through.
Be personal
58% of companies pursue personalization strategies for customer retention. Personalizing a birthday message is the perfect way to let your customer know you appreciate them and will increase the chances of them remaining loyal to you. However, be careful not to say anything too personal that crosses the line over the professional relationship.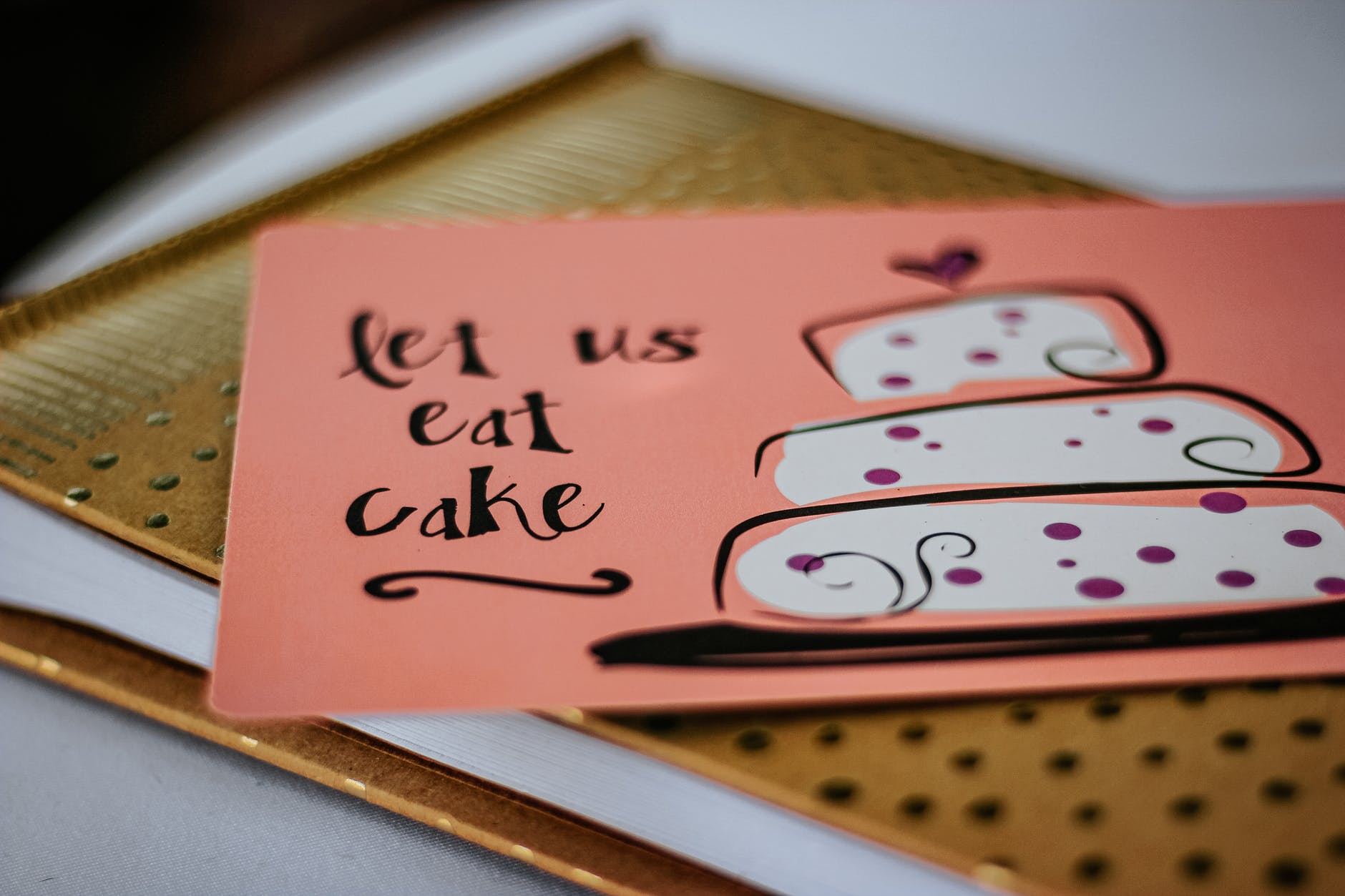 Examples of business birthday card messages
Happy birthday from all of us at [Company]! Thank you for working with us over the years. We truly appreciate your business. We hope this coming year will bring endless opportunities to prosper.
Happy birthday! We hope you celebrate your birthday with joy this year! Sending our best wishes for the year to come. We're grateful to have your business and look forward to our continued work together!
On your special day, we want to let you know we consider ourselves very lucky to have the opportunity to work with you. Happy birthday!
Happy birthday to one of our best customers! We wish you the most blessed and blissful birthday, and we hope this year brings you many opportunities!
We hope you take a well-deserved break for some fun or relaxation on your special day. Happy birthday from all of us at [Company]! May all your hopes and ambitions be fulfilled!
Final Thoughts
Professional birthday greeting cards can be funny if you take the time to come up with the perfect message that will be perceived well.

However, trying to be funny in business greeting cards is very risky. Something you view as an innocent joke could easily be misconceived and could offend someone, ultimately risking your relationship with the client.

People also have very different senses of humor, so sometimes it's not worth trying to be funny since you don't know how it will be taken.

You can find the perfect greeting card and gift to send to your clients here at The Birthday Company.

References:
https://www.smallbizgenius.net/by-the-numbers/customer-loyalty-statistics/#gref
https://blog.magnetsusa.com/blog/business-birthday-cards
https://www.cardsforcauses.com/blog/what-do-you-write-in-a-professional-birthday-card/
https://simplynoted.com/blogs/news/how-to-sign-a-birthday-card
https://www.benefitspro.com/2021/10/25/clients-and-birthdays-are-you-missing-an-opportunity/
https://holidappy.com/greeting-cards/birthday-wishes-for-clients-and-customers
https://www.happybirthdaymsg.com/birthday-wishes-for-clients/

I'm filtering the content inside the main loop