Whether you're starting a new business or you're an established brand, effective marketing can be difficult, especially as the marketplace becomes more and more competitive. Today, we'll be discussing the concept of saturated markets, what a saturated market means for your business, and what to do not just to survive, but to excel in a cluttered niche.
There's a reason that certain industries are competitive, and often that's because of the opportunities they present. With that in mind, a little competition shouldn't put you off! Whatever line of business you're in, there are always chances to do something new and get ahead of the pack.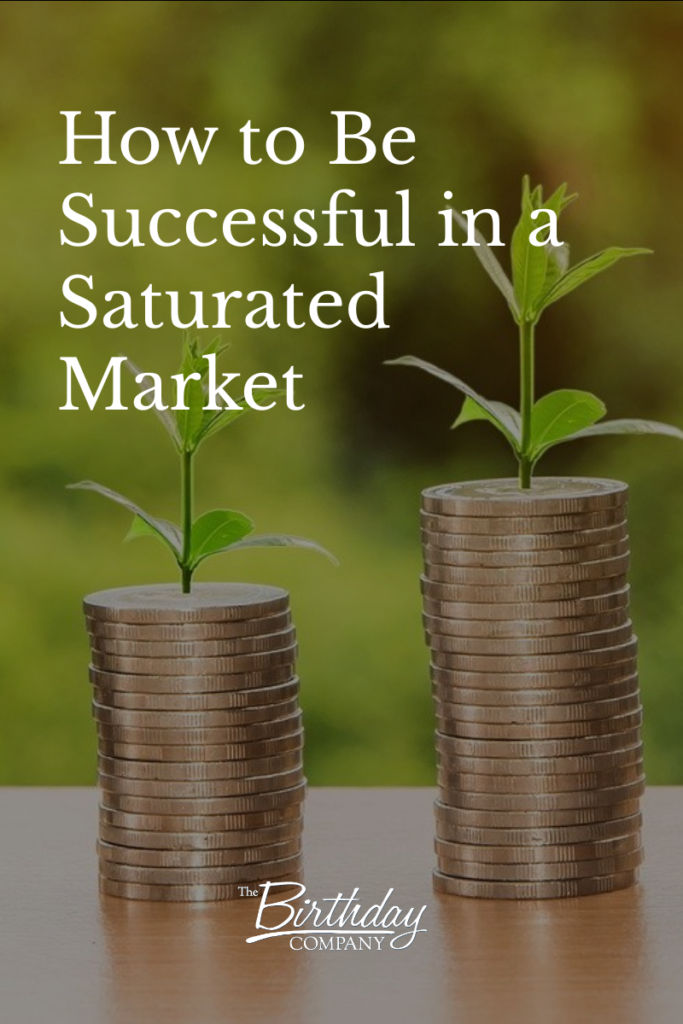 What is a saturated market?
Let's begin with a saturated market definition. "Saturated market" is an economic term that refers to a marketplace that no longer has a big demand, due to being oversaturated. As more and more businesses sell similar products and target the same customers, supply will be greater than the demand, meaning that you will need to work harder to sell your product.
If you operate within a saturated market, you probably already know it. Signs of a saturated market include slow growth and a few successful major suppliers.
As anyone can see, selling products in a saturated market is not particularly easy. With more competition, you'll have a harder time getting noticed. Not just that, finishing the chance of finalizing that sale becomes exponentially more difficult.
Marketing tips in saturated markets
Marketing in a saturated market can be frustrating and slow-going. However, just because your niche is competitive, doesn't mean you can't succeed. Once you've realized you're in a saturated market, you can begin to make small changes to your marketing strategy to start converting leads and selling products. Here a few tips.
Find your niche
While you probably already have a niche, finding a sub-niche can help you to distinguish yourself from your competitors. You may worry that making your target audience even smaller and even more specific will worsen your chances of making sales, however, getting more specific can make a big difference.
Once you narrow down your niche and target audience to a really specific subset, your products will become the obvious choice for this subset of people when compared to more generalized products.
Competitive pricing
If you're marketing products within a saturated market, it's vital that you offer competitive prices. According to Wiser, roughly 63% of consumers will search for alternative, cheaper products before making a purchase, so offering more affordable options than your competitors can help.
Special offers
Saturated markets are highly competitive, and sometimes the product alone isn't enough to seal the deal. Adding special offers can help to entice customers to choose you. Consider adding free samples, a discount, or a refer-a-friend deal.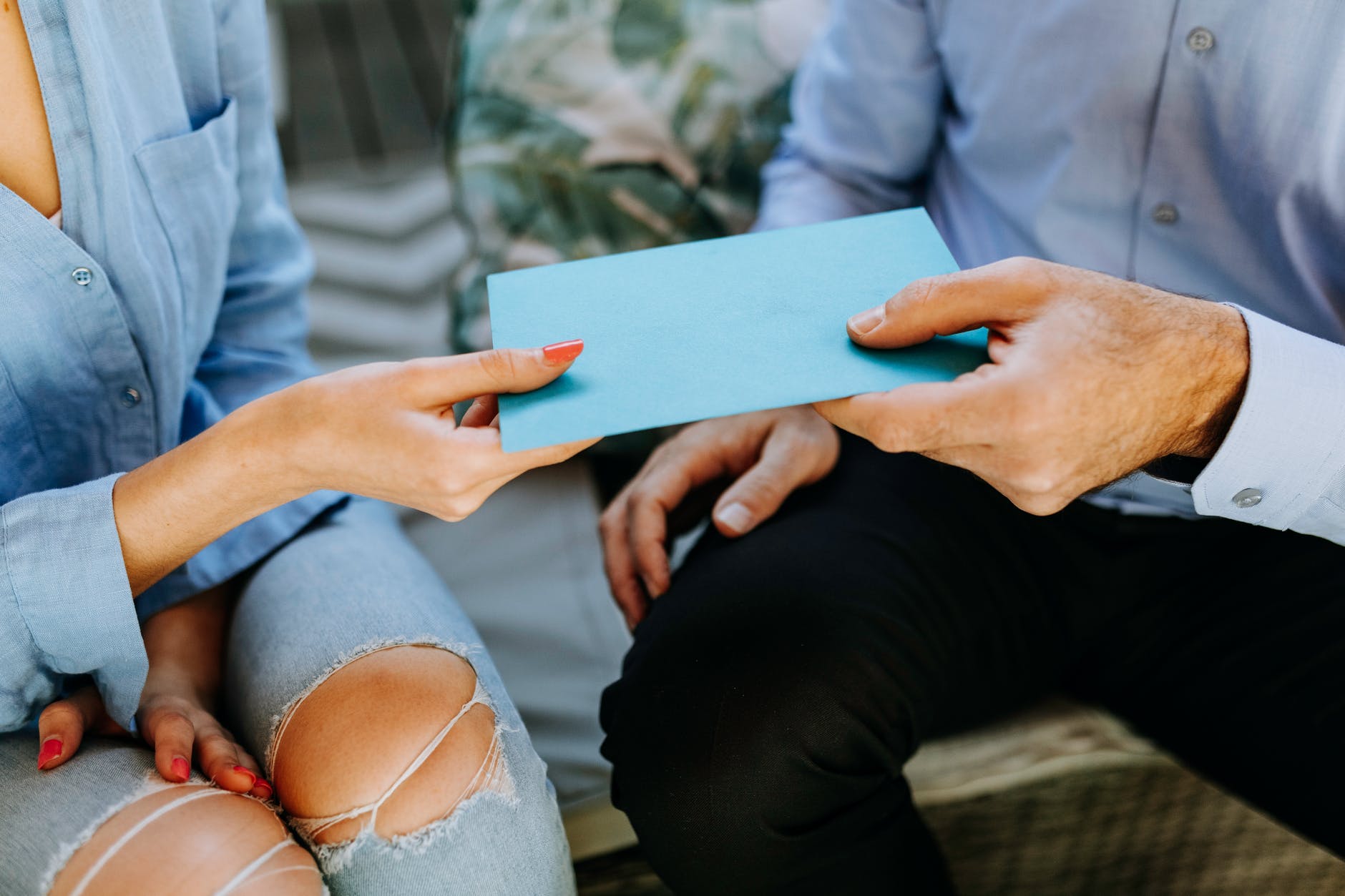 Detailed customer service
Another way to stand out from your competition is to offer excellent customer service. Making your customers' shopping experience pleasant and seamless can help encourage them to make a purchase and return to your shop for a second purchase later on. As Harvard Business Review explains, customer service can instantly make your business a more attractive place to spend money and time.
Establish your brand
Consumers like shopping with brands they understand and feel a connection to. While you've probably already put some work into your branding, ensure that your brand has a clearly defined personality. Work on establishing a distinctive, recognizable brand voice, image, and identity to become more memorable to consumers.
Expand your audience
If you're struggling to convert your leads within a saturated market, a simple way to improve your chances of success is simply to expand your audience. Find more leads and expand your reach.
Invest in digital marketing methods like content marketing, social media marketing, and SEO to reach more people with each of your marketing efforts.
Nurture your customers
Marketing success isn't just about converting leads. It also has to be about nurturing your existing customers. Offer returning customers deals, keep in touch with them via email, and encourage them to return to shop again.
Turning a one-time customer into a returning customer can be a wonderful investment. In fact, 80% of your future profits will come from 20% of your existing customers. The Birthday Company can take this one step further, and with minimal effort on your part. You provide your customer list to us and select your gift level and we deliver. We give customer outreach the personalized touch that will put your business ahead of the game. See what we offer for yourself!
Summing up
We hope you've found these strategies for marketing a new product in a saturated market useful. Remember, just because there are lots of competitors out there selling similar products to you doesn't mean you can't market in a smart, informed way and rise above your competition.

Making a few small changes like finding a sub-niche, expanding your reach, and shifting your focus to customer service are all great places to start. Soon enough, you should find your business growing and successfully competing with your competitors—even if you're in a saturated market.

Sources:
https://www.salesforce.com/ca/blog/2019/08/4-tips-for-marketing-to-a-saturated-industry.html
https://www.forbes.com/sites/forbesagencycouncil/2019/08/27/how-to-stand-out-in-a-saturated-market/
https://www.forbes.com/sites/jodiecook/2020/08/12/how-to-stand-out-in-a-saturated-market/
https://smallbiztrends.com/2016/10/customer-retention-statistics.html
https://hbr.org/1983/07/quality-is-more-than-making-a-good-product
https://blog.wiser.com/how-consumers-compare-prices-to-make-purchase-decisions/
https://60secondmarketer.com/2017/12/13/stand-marketing-saturated-market/
https://eduprojecttopics.com/product/strategies-for-marketing-a-new-product-in-a-saturated-market/

I'm filtering the content inside the main loop