As working from home seems like it may become the 'new normal' for many businesses, video conferencing is the go-to resource for a daily online meeting with a client.
We've assessed the pros and cons of four different video conferencing software platforms to help you choose the right one for both your clients and employees.
First, let's begin with a short explanation of what virtual meetings are and how they work.
What is video conferencing?
Video conferencing or 'virtual meeting' software is a technology that allows users in different locations to hold 'face-to-face' meetings without having to be in the same place. Perfect for a global pandemic, right?
It saves a lot of time and expenses associated with business travel and provides a platform for several types of conferences such as routine internal meetings, new business pitches, and interviews.
What's more, the best video conferencing services let users do more than just see one another, from permitting the sharing of screens, allowing remote access to each other's desktops, chatting via instant message, and exchanging files, among many other features.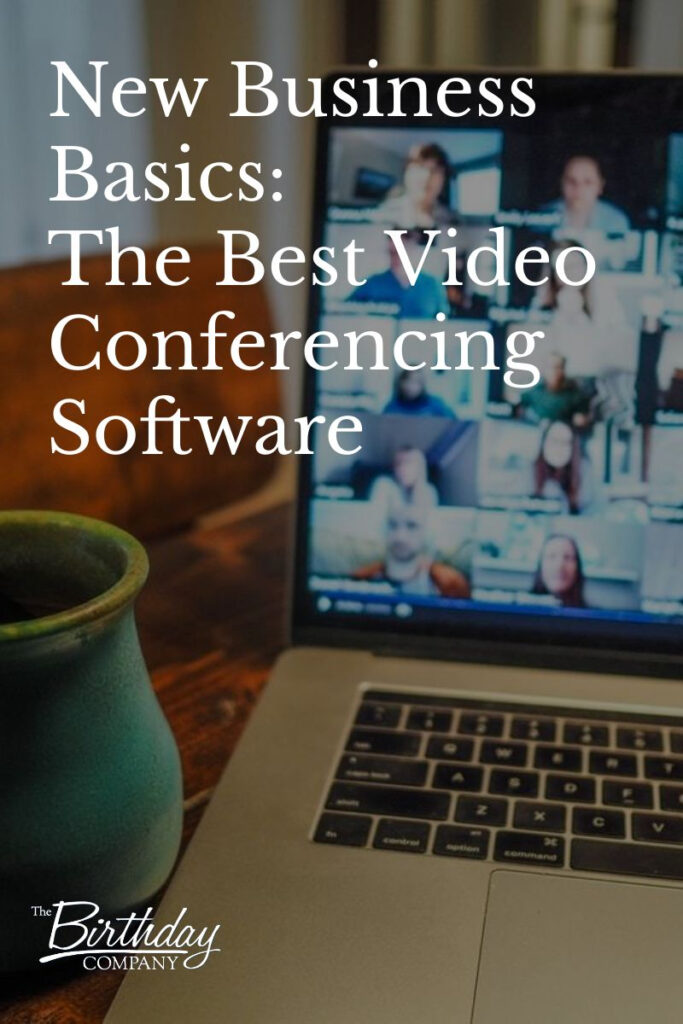 How video conferencing works
Video conferencing's main benefit over a regular phone call is that users can actually see each other, which provides a different layer to the meeting, impacting your effectiveness by allowing you to connect with your customer in a deeper way.
Our recommendations
There's a huge market out there with endless options for different types of video conferencing software.

The best one for your company will depend on different factors such as your budget, special features, and business size.

Below, we've compared and ranked four of the best online meeting software platforms:
Faultless video, flawless audio, and simple screen sharing capabilities make Zoom our top pick!
Pros:
An extensive list of features available with every plan, including record and playback capabilities, sharing screens, and in-house chats.
Free web conferencing option to host up to 100 participants and unlimited 1-to-1 meeting.
Cons:
The free online meeting plan has a limit of 40 minutes and restricted features.
Some minor delays with audio when joining.
Bottom line:

Designed for businesses both small and large, Zoom is seamless to use with a very simple interface. Attendees can join from anywhere via the simple click of a link with no need to download any software. It is the ideal web meeting platform for users who want to simply and effectively connect with their co-workers or clients remotely. Although there can be slight delays with audio when joining a call (you must enable it first) it is otherwise very streamlined. Its paid plans are typically less expensive than other competitors with 'Zoom Enterprise' allowing up to 500 attendees and unlimited cloud storage for $19.99/pm.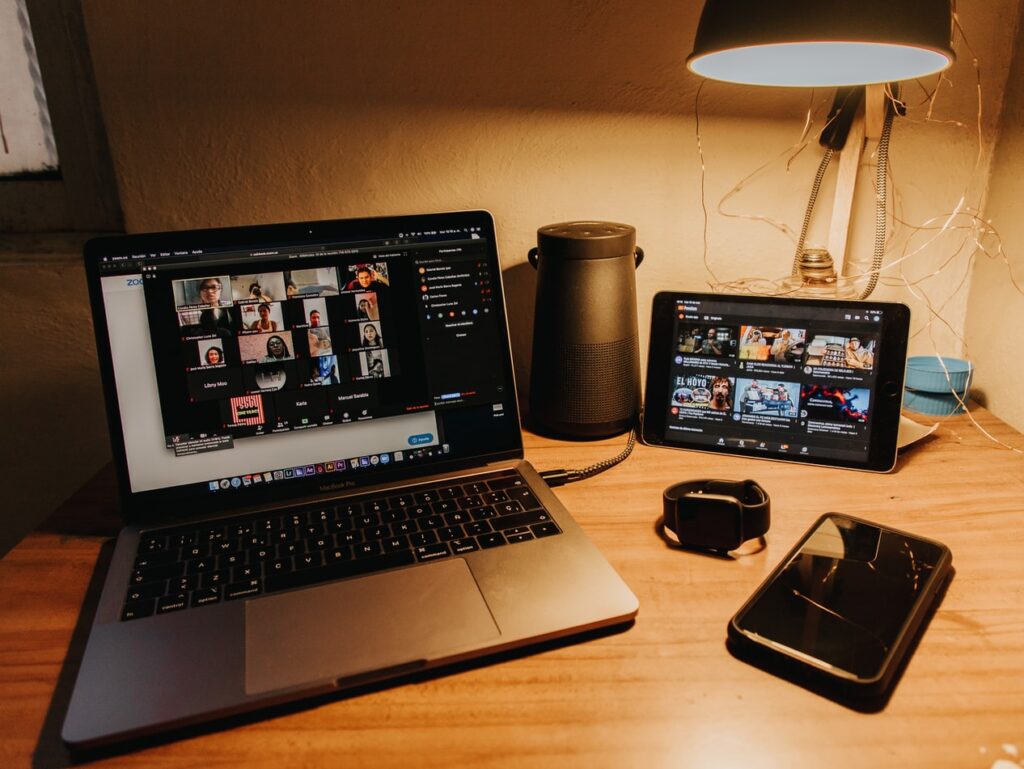 Pros:
Free online meeting plan available for up to 100 participants.
Seamless integration with Outlook and can be used on many different platforms, including Windows and Mac.
Cons:
The free plan is limited to 50-minute meetings with fewer features.
The 'Call Me' plan comes at an additional cost, and plans can be pricier.
Bottom line:
Similar to Zoom, Cisco Webex has a great free plan for up to 100 participants. It's an excellent video collaboration software for online training, webinars, and remote support. It's also exceptional for businesses that have legitimate security concerns – such as financial advisors. That being said, the free option for Cisco Webex is limited and some of its best features, such as the ability to have a meeting call you so you never accidentally forget to join, come at an extra cost. The Cisco Webex Business plan can host up to 200 attendees with 10GB of cloud storage is $26.95/pm.
Pros:
Highly customizable and tightly integrated with other Microsoft Office apps.
It has a free sign-up option and also integrates with Skype for Business.
Cons:
Only very convenient for those who are embedded in a Microsoft world.
No unified search for all products, which makes finding a certain chat tricky.
Bottom line:
Microsoft Teams integrates with other Office applications, such as Word or SharePoint, so you can make a video call and work on files without leaving a chat. This makes it an exceptionally interactive tool that has everything in 'one place'. With allowance for up to 250- 300 users, easy file storage, and sharing abilities, it makes it a great pick for your business. However, it can be difficult at times to find what you're looking for and navigate through all of the many online sections, so it requires the most internet-savvy of users. Microsoft Teams Office 365 E3 option with unlimited cloud storage is $20.00/pm.
Pros:
Easy to use, widely known, and with a free web conferencing option.
Mobile and desktop screen sharing and call recording available.
Cons:
The maximum number of participants that can join a Skype meeting is 50.
No options to share files or messages during a video call.
Bottom line:
Skype is one of the longest-running options for video conferencing around and it is both well-known and simple to navigate. You can create a free meeting easily or download the Skype application if you prefer to have instant access. As the maximum number of participants is only 50, this makes it a difficult option for larger businesses and its feature list is much smaller than higher ranked platforms like Zoom or Cisco Webex.
In Summary
Video conferencing can deliver a serious boost to your company's bottom line by lowering the cost of maintaining face-to-face relationships.

When viewed through a long-term lens, any of the above four options are great communication support for continued work-from-home strategies. Zoom looks to have a slight edge on its competitors when you compare features across free and premium tiers, but the important thing is to choose a tool you're comfortable with.

For many of those in advice-giving positions, being able to be seen can often be the difference between being trusted and understood or not.

References:

I'm filtering the content inside the main loop