We all love receiving handwritten greeting cards. After all, these days more and more correspondence is done by email, and snail mail has become a rarity. If you want to make your business stand out, sending physical cards to your customers and clients is a great way to start making a real impression.
If you're new to the concept of business holiday cards, we've got you covered. Here is a step-by-step guide to take you through the process of planning, writing, and sending the perfect corporate holiday card, so that your clients know just how much you appreciate them.
Know why you're sending the card
First of all, you will need to decide whether sending holiday cards to your clients is the right strategy for your business. In most cases, it will be.
A brand should have a conscience
These days, more and more businesses are trying to establish themselves by showing off their humanity. After all, a business is nothing more than the people behind it, and what better way to connect with clients than on a personal level. By sending greeting cards, you show that your brand is more than a soulless money-making machine—it has a conscience.
Clients will remember you
Top-of-mind marketing means that your brand is the first brand that customers think of. Sending holiday greeting cards to clients will help you establish yourself within their subconscious for the next time they want your product or service.
Keep the relationship alive
Long-term success in business is linked to customer retention, and customer retention requires building healthy relationships between your brand and your customers. Sending a greeting card is a great way to keep your relationships strong—whether those relationships are business or personal.
Greeting cards trump email
While physical greeting cards may seem like more work than digital ones, it seems that physical mail is making a comeback. In fact, physical mail generates a 4.4% response rate, while email only generates 1.12%. According to NPR, real cards are increasingly popular with the younger generations, so they won't be going anywhere soon.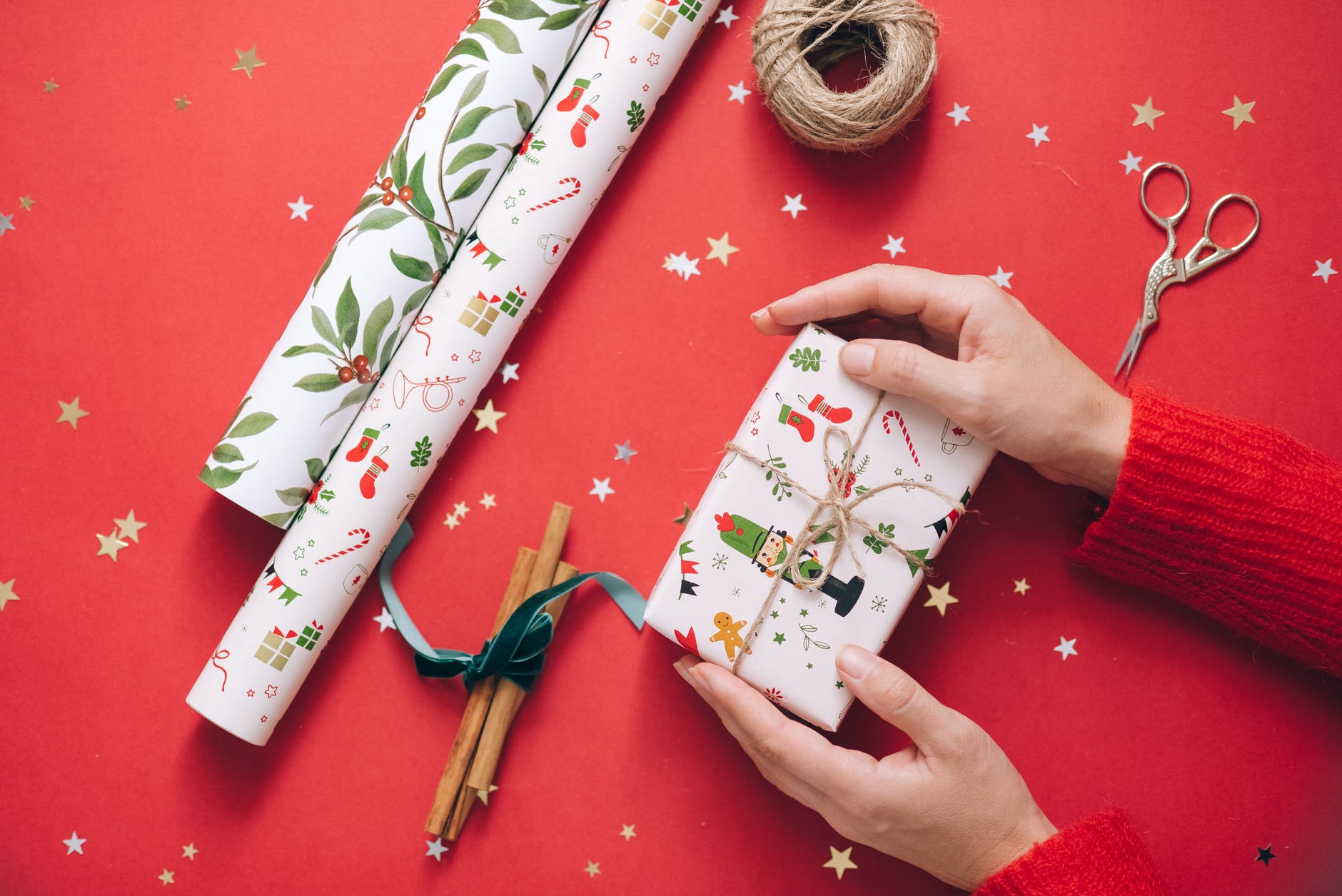 Pick your holidays
Choose your holidays wisely. Here are a few tips to make sure you choose the best days:
Consider avoiding religious holidays. While it may be tempting to send Christmas cards for clients, you may want to stick with secular holidays to avoid insulting or offending people, or you can use a service like The Birthday Company that gives you the flexibility of choosing between Happy Holiday/Merry Christmas / or Happy Hanukkah cards.
Find some brand-specific holidays to keep your cards personal and relevant. For instance, if you run a food-related business, you could try sending cards on National Men Make Dinner Day.
Find holidays specific to your clients. If you have the capacity to send cards for individual clients on their birthdays or anniversaries, this can be extremely effective.
Pick your recipients
You also need to choose your recipients wisely. There are a wide variety of people you can send cards to, and each type of recipient will need a different type of card. You may wish to send holiday cards to:
Clients
Partners
Investors
Employees
If you're sending cards to clients, you can also create more specific groups of clients, to ensure you write an appropriate message to everyone. Groups can include:
First time clients
New clients
Long-time clients
Clients who haven't made a return purchase in a while
Pick your cards
The next step is to choose the perfect greeting cards. Your cards should be:
Unique and memorable
Attractive enough to put on display
High quality
Inoffensive
On brand
Craft the perfect holiday business cards messages
Once you've purchased your cards, you can get to work on your message. A happy holidays message to clients should be professional, personal, well-written, and thoughtful, so this stage is especially important. Here are a few ways to make sure you get it right:
Double check your spelling—nothing looks less professional that a misspelled word
Make sure you get their name and contact details right
Handwrite your message for added personalization
Never include an outright call-to-action—keep it light and not too salesy
Summing up
Sending holiday cards to your clients can be a wonderful way to build personal relationships and establish your brand's persona. Plus, it will keep your clients coming back again and again.
However, sending the perfect business card isn't as easy as it seems. First of all, choose the right holidays—avoid sending religious cards like business Christmas cards, unless they fit your client. Second, choose your cards and card recipients carefully. Finally, be extra careful that you write a unique, thoughtful, well-written message. The final step is to send off your cards with plenty of time to spare.
Make it Easy!
This guide may feel like it has too many steps, some big ones at that. Enter the Birthday Company! We take all the above-mentioned steps and reduce them to two very easy steps. 1) Make your account. 2) Send us your client list. We will do the rest! We'll take care of printing your cards, including an optional gift, packaging, and sending the mailings to your clients. Don't stress about your end-of-year customer communications, and give us a try.

Sources
https://www.theptdc.com/articles/five-reasons-send-holiday-cards-clients
https://www.postalytics.com/blog/direct-mail-vs-email/
https://firsthand.co/blogs/workplace-issues/the-5-golden-rules-of-sending-holiday-cards-to-clients
https://www.allbusiness.com/what-not-to-do-when-sending-business-holiday-cards-99278-1.html
https://www.npr.org/2019/02/14/691963430/greeting-cards-are-still-a-thing-in-the-digital-age-thanks-millennials?t=1634825893476

I'm filtering the content inside the main loop