With the holiday season approaching, it's time to start thinking about business holiday cards, but sending holiday cards for many businesses looks like a lot of effort for a task with little perceived pay-off. It's true that, when they're done badly, corporate holiday cards can seem insincere like "checking a box" and will only end up in your client's recycling bin. But if you take the time to do them well, they can strengthen your relationships with clients and boost your business's reputation.
Here are the do's and don'ts of holiday greetings for business, to ensure that your holiday cards are a great use of your time and resources this year.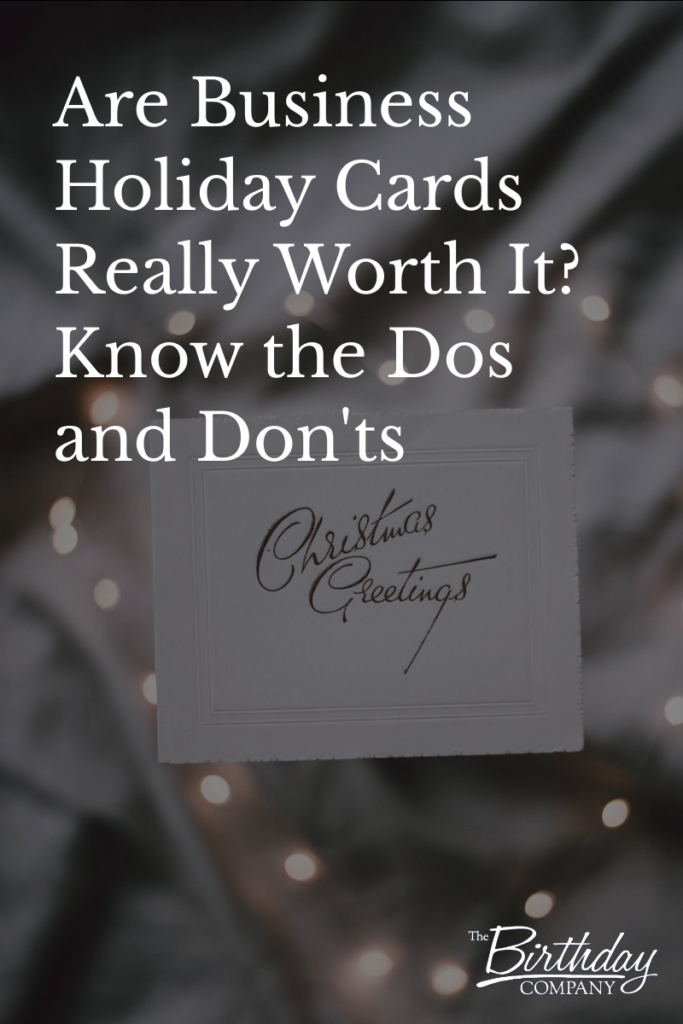 Add a personal touch
There's nothing worse than generic, impersonal business holiday card messages. They show a lack of care for your client and leave them feeling like just another name on a list.
It's hugely important to tailor your message to each recipient. Try mentioning an anecdote or a project you both worked on in the past year, or wish them well with their holiday plans if you know what they'll be doing.
You don't have to go overboard; they know how many of these you'll be writing, after all. Just keep it friendly and brief. Leave them with a thoughtful message that they'll remember when working with you in the future.
Don't cut corners on presentation
E-cards can get a bad reputation for giving exactly the kind of generic message you'll want to avoid. And while they are an affordable option, you should typically only use them as a last resort, and even then, they're only worthwhile if you can take the time to personalize a message for each client.
If it's an option available to you though, a physical 'snail mail' card can go a long way. Don't slack on the quality; use high quality card with graphics that will stand out. Remember that corporate holiday cards represent your business and the quality you provide, so the details matter.
Have a tasteful design
Think carefully about the design of your card so as to avoid offending anyone. It's best to steer clear of crude or unprofessional jokes and avoid being overly religious. Business Christmas cards can leave clients who don't celebrate Christmas feeling excluded.
You can try instead to use a design that incorporates your line of business and makes it festive, along with universal greetings such as Happy Holidays and Happy New Year. Of course, if you know the holiday that your client is celebrating then writing Merry Christmas or Happy Hanukkah inside is a nice addition that shows you know them well.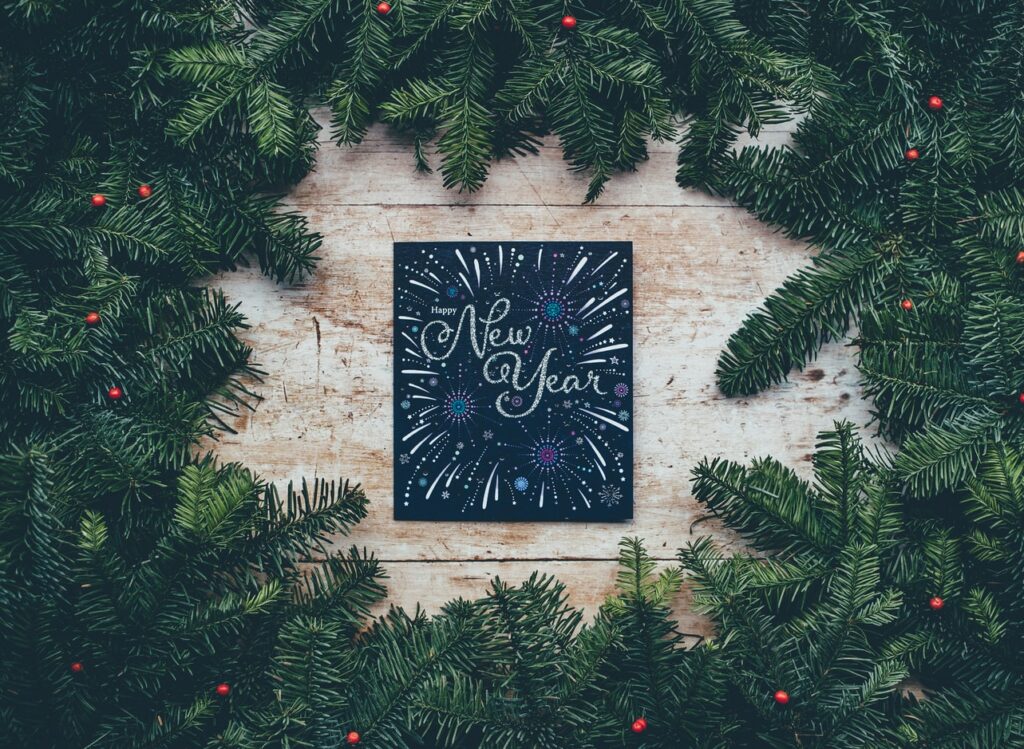 Keep your branding subtle
A little branding on your holiday cards is key to make sure your clients know exactly who it's coming from, but the last thing you want to do is treat business holiday cards as shameless advertising. Promotions or coupons will take all the sincerity out of what should be a warm greeting.
Keep your branding subtle by including the name of your business, and at most placing your logo under your signature or on the back of your holiday card. The card should be coming from you as a person and a representative of your business, so it shouldn't feel like a marketing ploy.
Prepare well in advance
It's a mammoth task to prepare and send off holiday cards, and it may be all too easy to procrastinate until the holidays are nearer, but you must make sure that you get your holiday cards ready early.
Your holiday cards should be ready to post by December 15th to be sure that none of them arrive late. It doesn't reflect well on your business if your clients can't even receive their holiday cards on time, after all.
Broaden your holiday horizons
While business holiday cards are a lot of work, they're also a great chance to keep in touch with clients. Every holiday is an opportunity for you to maintain these business relationships, so feel free to take them by sending holiday greetings all year round.

So all in all, holiday greetings for business are well worth doing, but only if you are willing to put effort into them. Don't allow yourself to appear sloppy with generic, poor quality holiday cards that don't arrive on time or cause offense with thoughtlessness. Put your time and resources into sending a warm and personal message in a well-designed, great quality holiday card that is a reflection of the excellence of your business. If you take the opportunity to do business holiday cards well, your client will be sure to remember to come to you for projects in the new year.

References:
https://skillcrush.com/blog/dos-donts-sending-holiday-cards-clients/
ttps://www.allbusiness.com/what-not-to-do-when-sending-business-holiday-cards-19309-1.html
https://www.theptdc.com/five-reasons-send-holiday-cards-clients
ttps://smallbiztrends.com/2019/12/business-holiday-cards.html
https://consultantjournal.com/blog/5-reasons-to-send-business-holiday-cards
ttps://www.insurancebusinessmag.com/us/news/non-profits/the-6-most-important-dos-and-donts-of-client-holiday-cards-16566.aspx

I'm filtering the content inside the main loop