Congratulating someone on their achievements is a great way to show support and appreciation for their hard work. Whether it's a new home, graduation, or retirement, sending a thoughtful congratulations message can make all the difference. In this post, we'll provide tips and examples for writing a professional congratulations message that will leave a lasting impression.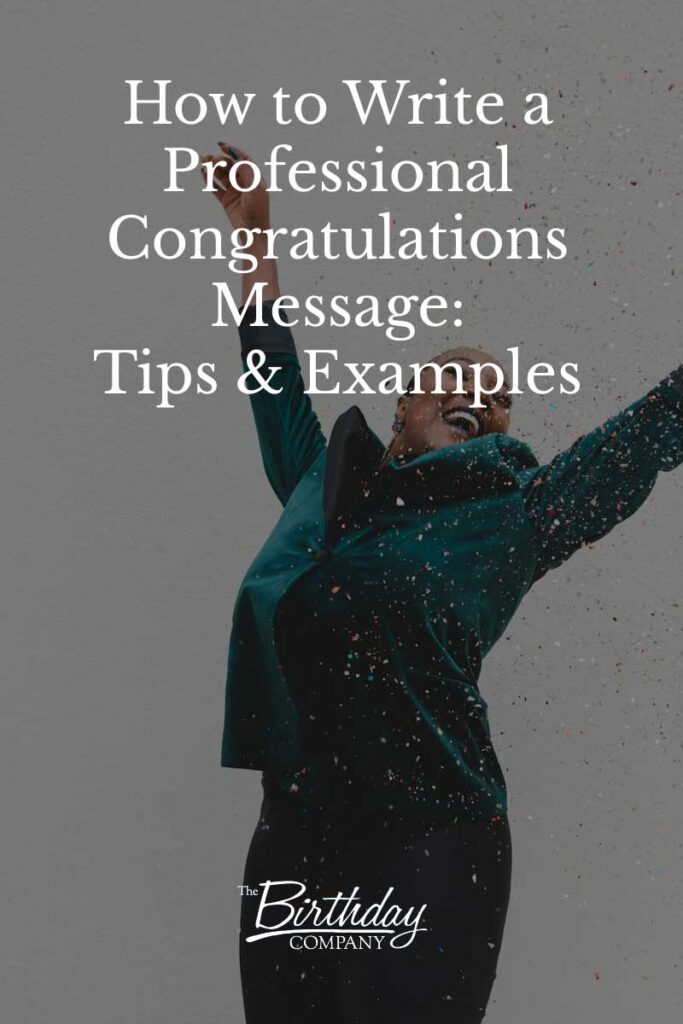 Tips for Writing a Professional Congratulations Message
Be sincere: When writing a congratulations message, make sure that your words are genuine and heartfelt. Avoid generic or cliché phrases and instead, try to personalize the message as much as possible.
Acknowledge the achievement: Recognize the hard work and dedication that went into achieving the milestone. Let the recipient know that their efforts have not gone unnoticed and that they should be proud of their accomplishment.
Share your enthusiasm: Show the recipient that you are excited for them and that you share in their joy. A little enthusiasm can go a long way in making someone feel appreciated and supported.
Offer well wishes for the future: End the message with a positive note and offer well wishes for the future. Whether it's for success in their next endeavor or for a happy and fulfilling retirement, a thoughtful wish can leave a lasting impression.
Examples of Professional Congratulations Messages
"Congratulations on your amazing achievement! Your hard work and determination have paid off, and you should be incredibly proud. Wishing you all the best for your future success."
"I am thrilled to hear about your success and achievements. You have put in so much effort and dedication, and it has truly paid off. Congratulations on this exciting milestone!"
"Your accomplishments are truly inspiring, and I am honored to be able to congratulate you on this incredible achievement. Wishing you all the best as you continue to excel and make a difference."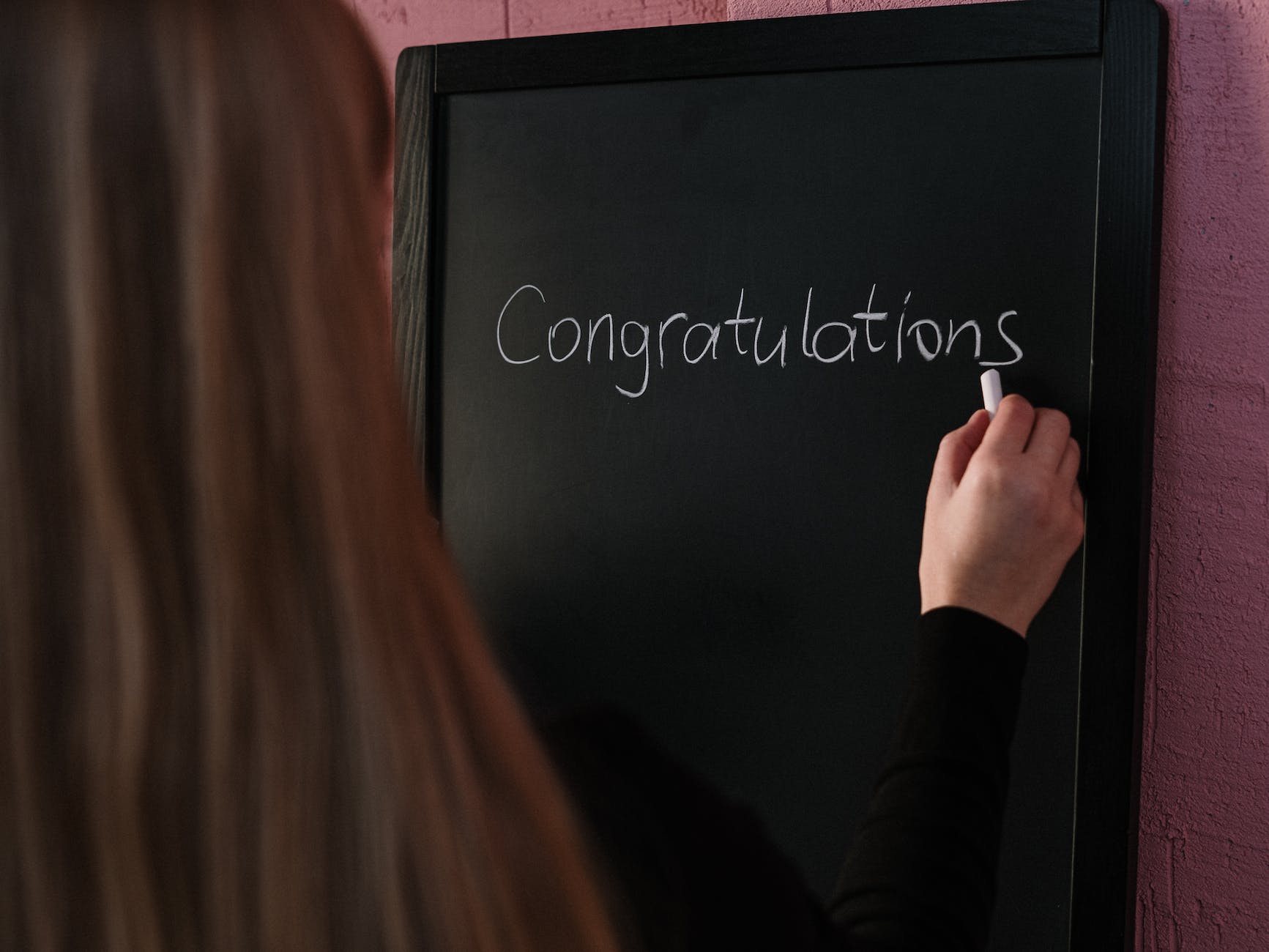 New Home Congratulations Message
Moving into a new home is a major milestone and a cause for celebration. When writing a congratulations message for someone who has just purchased a new home, it's important to acknowledge their hard work and dedication. Here's an example:
"Congratulations on your new home! Your perseverance and dedication have paid off, and I couldn't be happier for you. Wishing you all the best as you settle in and make new memories in your beautiful new space."
Graduation Congratulations Message
Graduating from college or university is a huge accomplishment that deserves recognition. Whether it's a family member, friend, or client, sending a heartfelt congratulations message can make them feel proud and appreciated. Here's an example:
"Congratulations on your graduation! You have worked tirelessly to achieve this incredible milestone, and your hard work and determination have paid off. Wishing you all the best as you begin the next chapter of your life."
Retirement Congratulations Message
Retiring from work after years of dedication and service is a big step and an exciting new chapter in life. Sending a congratulations message can show that you recognize and appreciate the retiree's hard work and contributions. Here's an example:

"Congratulations on your retirement! You have devoted so much time and energy to your work, and your contributions will not be forgotten. Wishing you all the best in your retirement and for a happy and fulfilling future."

In conclusion, writing a professional congratulations message is a great way to show support and appreciation for someone's achievements. Whether it's for a new home, graduation, or retirement, taking the time to craft a thoughtful message can make all the difference. By acknowledging the recipient's hard work and offering well wishes for the future, you can leave a lasting impression and show that you truly care.

I'm filtering the content inside the main loop